NM/WT YOUTH CAMP JUNE 20-24TH
STATE YOUTH CAMP is an experience where kids can get to know, grow closer to, and understand God's love. The campers get together to worship and praise God multiple times a day with an incredible teaching to boot. While they ponder what was taught there is tons of fun to be had as well. The camp as a state of the art gym with multiple courts, indoor rock wall, leap of faith, and snack shack. For the adventurous campers there is a 75 ft. zip line with their name on it that they can ride both during the day and at night. After all that fun is had they can cool off in the pool or relax in the hot tub. At camp there is something for everyone to do from dawn to dusk.
REGISTER HERE
FROM DAVID SANCHEZ, YOUTH MINISTER
the bible teaches that we are to strive to create unity (1 Corinthians 1:10; 2 Corinthians 13:11; Acts 4:32; Galatians 3:28). i think that we, as youth leaders have done an amazing job of cultivating a spirit of unity within NBYOUTH. however, NBYOUTH lives within a thriving ecosystem of apprenticeship to Jesus at New Beginnings Church. it is my goal to promote intergenerational fellowship so that we may look more like a church. my dream is to have youths who know boomers in the church. my goal is for us to have thriving friendships with the older folks at this church that are life-giving. they want it just as much as we do. and we all need it more than we realize. this is one of the fundamental changes we will be making that i believe will make us look a lot less like a youth program and a lot more like a youth ministry.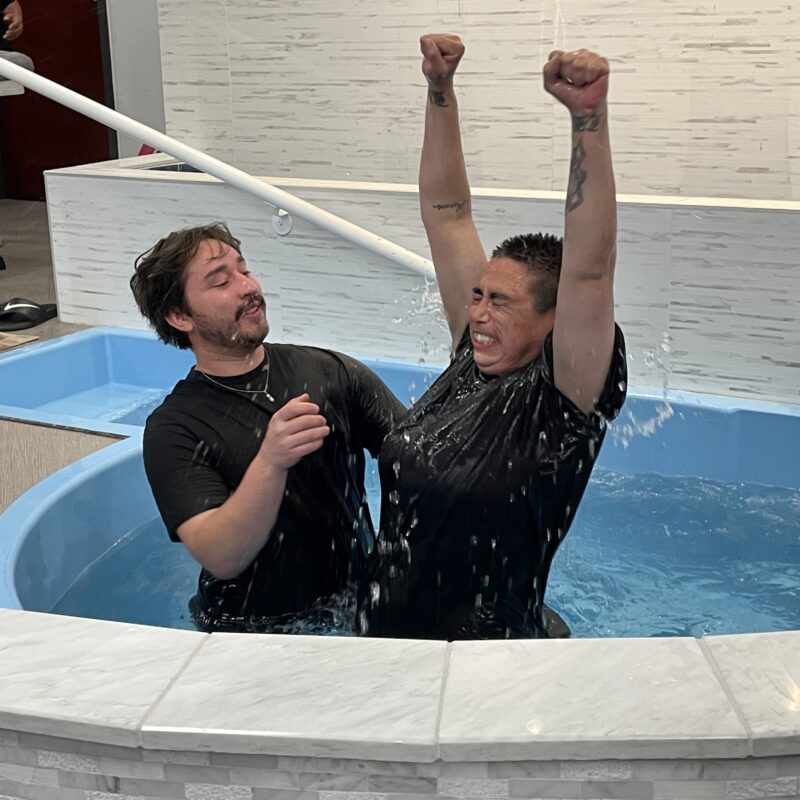 OUR MISSION
NBYOUTH is a place for 6th - 12th graders to meet with Jesus, hear from Jesus, and respond to Jesus with friends and leaders who believe in them. We believe God has an incredible plan for our students. Influence isn't defined by age, so our desire is to equip our students with a good understanding of who God is and who we are in Christ to change the world around us - whether that's at school, on a team, at home, or even at church!
NBYOUTH
4770 Montgomery Blvd NE
WED
7:00 PM WORSHIP SERVICE for RISE (Youth Worship Center)
WHAT TO EXPECT?
A high energy environment with conversations ranging from superheroes, anime, video games, sports, and the Bible! Be prepared to be greeted as if you were already part of our family! New Beginnings Youth are an active bunch of kids and leaders and there is no doubt you would find a place to belong with us within a visit or two.
WED
NBYOUTH: Ages middle school through high school students.
Youth Worship Center & Recreation Area is to the right of the mall.
Need help? Call the church office: (505)883-9079, M-F, 9am - 5pm
NBYOUTH
Invite your friends! We reach out to students in the church and the unchurched youth in the community by engaging them with the gospel. We want you to belong and get involved in the broader church family in support of the vision of the church: Reach Up. Reach In. Reach Out. NBC YOUTH leads the church's effort to minister with and to youth in middle school, high school, and college age up to 25 years of age. JOIN US!
STRONGER TOGETHER
Come an see what God is doing.