YOUR NEW BEGINNING
STARTS HERE
YOU ARE LOVED BEYOND MEASURE
John 3:16
WELCOME TO NEW BEGINNINGS CHURCH! WE'RE SO GLAD YOU'RE HERE!
Every weekend and mid-week we're gathering together to open God's word and let it speak life into our soul. We strive to allow the Holy Spirit to fill every part of our ministry, our worship, our teaching, and glorify God in all we do.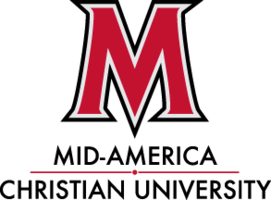 OPEN HOUSE ON 4/8/21 6:30 PM @ mansfield.macu.edu Mansfield School for Professional Studies
MACU (Mid-America Christian University) has established a learning partnership with New Beginnings Church of God. The Mansfield School for Professional Studies offers continuing education courses and certificates for today's leaders. These certificates train individuals in theological knowledge and practical skills that can be used within local and global settings. These CEUs can be transferred into college credits toward Bachelor's degrees! There are 156 programs MACU offers! Scholarships are available.
INFORMATION / REGISTRATION
OPPORTUNITIES TO SERVE
Together, let's make a difference! New Beginnings Church has several opportunities for you to serve. This is a great way to meet people, develop relationships, and grow as a follower of Jesus Christ. Serving opportunities are available through the week, not just during worship services. Join our team! Can't wait to meet you! 😉
VOLUNTEER
COVID-19 UPDATE
February 2021, Governor Grisham announced her COVID-19 update. How does this affect New Beginnings Church? We will begin to meet in-person services up to 33% occupancy, until further notice. We meet: SUN at 9am & 11am and WED @ 7pm. In addition, it is most important for the health of our congregation, staff, and volunteers to wear masks on campus at all times. We want you to know that we take very seriously the health, safety, and well being of everyone and pray for you daily. Our church is consistently being professionally sanitized, we require masks, using sanitizer, and practice social distancing. We love you deeply, thank God for you, and look forward to gathering with you in-person.*NBKIDS will continue to be online live stream and on the NBKIDS Facebook on Sundays @ 9:40am. NBKIDS and have in-person children's services on Sundays at 11am and Wednesdays at 7pm.
NEW MEXICO PRAYS
A MOVEMENT OF CHURCHES COVERING NEW MEXICO IN 24/7 PRAYER

America is in desperate need of revival and spiritual awakening. Our only hope is prayer. Unified prayer in the upper room preceded the outpouring of the Holy Spirit on the day of Pentecost (Acts 1:14). Will you join us in prayer? Will you stand in the gap for your community?
Sign Up
Let's Pray Church!
We pray for the State of New Mexico around the clock (24 hours) every 8th day of the month! Join us in prayer on 04/08/21. NM PRAYS 24/7 Prayer Points: (1) Pray for the lost to be saved, (2) Pray for unity among pastors and churches, (3) Pray for God to heal our land of abortion, (4) Pray for deliverance from a spirit of violence, (5) Pray for freedom from substance abuse, (6) Pray for transformation in our economy and education, (7) Pray for God to break the spirit of witchcraft, and (8) Pray for racial reconciliation.
Join Us Online
All of our services live stream online. SUN 9AM & 11AM and WED 7PM. You can also stay connected with us via our NBCABQ App.
FIND A MESSAGE
Watch this week's services with Pastor Richard Mansfield on Sundays at 9AM & 11AM and Wednesdays at 7PM.
Recent Sermons
We are called to be the hands and feet of the Great Commission of Jesus Christ
Matthew 28:19-20
Concerning Masks...
Because we were notified that our church was reported to the NM Environment Department for not wearing mandatory masks, we are asking everyone to please wear face coverings at church to help us follow regulations. If not, you enter at your own risk and possibly others could be at risk if you are asymptomatic. New Beginnings Church will continue to do everything to maintain a safe worshipping and working environment for everyone. Our staff, clergy, and volunteers have been instructed to wear face coverings as well. We look forward to worshipping the Lord altogether. Thank you for your love, support, and prayers during this unprecedented time. Please remember to continue to pray for those that are sick for their complete healing in the Almighty name of Jesus. God bless you, always. We love you! <3
Connect With Us
Contact us below and our NBC Team will be happy to connect with you.
Service Times
4770 Montgomery Blvd NE
Join us for our in-person services!
WEEKEND SERVICE
Sunday
9AM & 11AM
MID-WEEK SERVICE
Wednesday
7:00 PM